Were you told to file an appeal after an ObamaCare website enrollment error?
Recently, in an article published by the Washington Post, information has been made known that the Obama Administration has yet to admit to. Over 22,000 Americans have filed for an appeal to the Health and Human Services Department to fix the glitches that have affected their health insurance plan. What the Obama Administration has not made known is that the appeals system of the HealthCare.gov website is not working. Not only is it not working, but the appeals for enrollment errors are sitting dormant, untouched.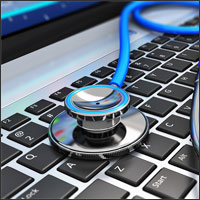 Why People Are Filing Appeals for Enrollment Errors
What has caused 22,000 Americans to file an appeal with the online market place? Here are a few reasons that these appeals are being filed:
The marketplace charged them too much for health insurance. (For example their subsidy wasn't included and now they are paying more than they are supposed to for their health insurance plan.)
The marketplace guided them into the wrong insurance plan.
The marketplace denied them coverage.
The Current Appeals Process
From what we understand, the appeals process isn't actually set up. Instead, people are being asked to fill out a 7-page form and mail it into an office in Kentucky. The forms are received and scanned into a computer system and this is the end of the process.
Appeals Issue Not Even a Priority
It is being reported that these appeals are not even on the priority list. Instead, the following have been made a top priority:
The ability to adjust coverage for individuals who have had a major life change, such as a new baby.
Setting up an electronic payment system for insurers.
A computerized program that has the ability to exchange enrollment information for state Medicaid programs.
December Letters Sent to CMS Indicate the Appeals Issue
The Center for Medicare and Medicaid Services, the agency that oversees HealthCare.gov, was sent a letter in late December by attorneys at the National Health Law Program citing the appeal issue. According to the Washington Post, the letter stated,
"There is no indication that infrastructure . . . necessary for conducting informal reviews and fair hearings has even been created, let alone become operational."
Aaron Albright, the spokesman for CMS, reported, "We are working to fully implement the appeals system." In the mean time, it is being recommended that people "re-apply" since the website is now functioning better. We recommend that if you are in need of health insurance to give our office a call. Partner up with someone who is on your side and will fight for you.
847-397-5300 or toll free 800-317-0181, ext. #306