What if I don't buy health insurance this year?
What is health care reform anyway?
Open enrollment is coming to an end this month. That means there are only a limited number of days to go for the American people to purchase their health insurance.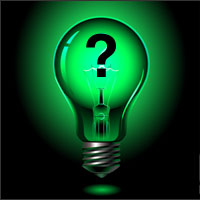 Still a Lot of Questions
We are finding that many people are still left with a lot of questions when it comes to health care reform, purchasing health insurance and even using the marketplace. Some people are still weary of using the Healthcare.gov website to begin with.
Today, I would like to take some time to answer those questions. Scan through the questions and answers below. If you have a question that you don't see answered, please let us know in the comment section below or by giving our office a call.
ObamaCare Frequently Asked Questions
Here are the questions I will be covering in this article,
Q: What if I don't buy health insurance this year?
A: If you choose not to purchase a health plan this year, you will likely face a tax penalty. For this first year of health care reform, if you do not purchase health insurance the penalty will be $95 per person and $45 per minor or 1% of your income, whichever number is higher. The maximum penalty for a family is $285.
You can still avoid that penalty by purchasing health insurance before March 31, 2014.
Q: What is health care reform anyway?
A: Health care reform is simply a term referring to the Affordable Care Act, better known as ObamaCare. This includes any state laws that have been passed in place of the Affordable Care Act. The purpose behind the health care reform is to give every American access to affordable health care coverage.
Q: What if I don't have the money to purchase health insurance?
A: Depending on how much money you make, you may now qualify for Medicaid. If you don't qualify for Medicaid, there are subsidies that have been set up to make purchasing health insurance more affordable.
Q: What if I get health insurance from my employer?
A: If you get health insurance from your employer, you do not have to purchase an individual plan. However, there may be more cost effective plans out there for you. If the plan offered through your employer is too expensive, give our office a call. We might be able to find a better plan for you.
Q: Do I have to purchase my new health insurance from the market place?
A: You do NOT have to sign up on HealthCare.gov to purchase health insurance. This particular question comes up a lot when people are worrying about the safety of their private and financial information after entering that information on to the HealthCare.gov website.
You can purchase health insurance through a broker like us here at Benefits Age. We work tirelessly to find the best and most cost effective plans out there. We work hard to develop and maintain good relationships with health insurance companies.
Summary
Many Americans still have good questions about ObamaCare or the Affordable Care Act health care reform. If you still have questions, please call our office a call or use our convenient contact form.
847-397-5300 or toll free 800-317-0181