Are you thinking about purchasing a health insurance plan?
Still wondering what this whole ObamaCare thing is all about?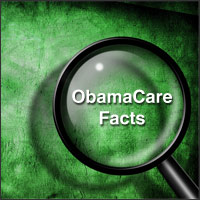 With only days to go until the March 31st deadline, many Americans are still trying to decide if purchasing a health insurance plan is a smart idea for them. Today, I would like to take some time and share with you the information you need to know about ObamaCare or the Affordable Care Act.
We'll be providing information about the penalty for not signing up this year for health insurance, information about the different plans out there, ways to make those plan more affordable and much more.
Breaking News: Deadline Extended Again
In a last minute move to help more people enroll for ObamaCare insurance plans, the government has extended the enrollment deadline again. Those eligible for an extension include:
Anyone who begins the application process by 11:59 p.m. on March 31st will be able to complete the process.
Anyone who indicates online that they had trouble signing up before the deadline can begin the enrollment process after March 31.
ObamaCare Facts
What Happens When You Don't Sign Up For a Health Plan in 2014?
The open enrollment deadline had been scheduled for on March 31, 2014. What happens if you don't sign up? In an article that I published in December called Health Insurance Enrollment Time Clock is Ticking, I shared just exactly what the penalty for not purchasing health insurance is.
The penalty for not purchasing health insurance in 2014 is either a $95 fine or 1% of your income. There are some exemptions to the rule and in that article you will find out more about them.
Due to the penalty this year being lower, many Americans are weighing the choice to purchase health insurance. In another article called, Why the Young and Health Should Sign Up for Health Insurance, I outlined that the leading cause of bankruptcy in America is unpaid medical bills. That makes going without health insurance a risky situation.
Which ObamaCare Plan to Pick
There are now four different types of healthcare options for you to pick from. Each has its own benefits and its own draw backs.
For example, the plan that covers the most is the Platinum Plan. This plan covers 90% of your medical costs. It also has the highest premium.
On the other side, the Bronze Plan only offers to cover 60% of you medical costs, leaving you with the 40%. This type of plan has the lowest monthly premium.
It all comes down to what you and your family need. If you are interested in more information, we invite you to read our article, ObamaCare – Should you pick Bronze, Silver, Gold, or Platinum.
How to Make Plans More Affordable
When looking to make these health plans more affordable, we recommend adding a Health Savings Account.
The money invested into a Health Savings Account or HSA is never subject to federal tax, as long as it's used for medical purposes. For more information on HSAs, please check out the articles below.
Summary

You do not have to use the HealthCare.gov website to obtain health insurance.

If you would like to purchase a health plan that meets the Affordable Health Care's minimum essential coverage requirements, please contact my office. We have great relationships with insurance companies and we are able to find you an affordable plan that meets your health insurance needs. In addition, you get a real person to help you and to answer your questions. Please call today:

847-397-5300 or toll free 800-317-0181