Will you be paying a broker?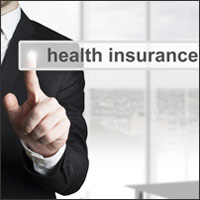 When you hear the word insurance broker, what is the first thing you think of? Most people will say "someone that represents an insurance company." In reality, an insurance broker's fiduciary is to the client they serve. Insurance agents represent insurance companies and brokers represent their clients.
Insurance companies writing benefit insurance programs have overwhelming used brokers in marketing their products to individuals and companies. Coverage for life, medical, disability, dental and retirement plans have been very successfully written through independent brokers. So much so that most insurance companies have built in broker commissions in almost all individual and small group insurance policies.
In most states, all policy premiums include broker's commission, even if a consumer goes directly to the insurance company. A company may think they are saving a few dollars in commissions, but in reality they are not. Brokers have historically brought an independent, professional market place view to benefit insurance coverage and often shop for the best coverage at the most affordable rates for their clients.
ACA is changing the way business secures medical insurance programs. Larger businesses (typically covering more than 50 employees) have had a choice of hiring a broker/consultant in the past. As ACA has made purchasing group medical insurance a nightmare, small and medium size companies will now have to decide, "do we get what we pay for?" Do they continue to allow commissions to be paid through the insurance companies or do they hire a knowledgeable professional that works for them?
The Affordable Care Act (ACA) a.k.a Obama Care has changed the way businesses and individuals secure medical insurance for themselves and employees. While there has been a rush of insurance professionals leaving the benefits arena, there have been a number that have re educated themselves and have decided to work with clients to make sure they understand the changes and comply with the new regulations.
Although Obama Care has kept brokers involved in the delivery of medical insurance, the commissions have been cut dramatically. Time spent on education and continuing changes of ACA have turned healthcare brokers into fee based consultants. Brokers who use to accept commissions in lieu of fees are now being paid fee for services. The continuing changing of medical insurance is moving the commission broker to paid consultant who keeps their client in compliance with ACA regulations.
The role of the insurance broker has become more a consultant then someone that secures and implements benefit programs. When a company has a question about contracts they call an attorney. When they questions about taxes they call their accountant. Now when they have questions about ACA they will call their broker who very well could be sending them a bill for their expertise.